1979 MGB Roadster
---
I bought this car in 2008. The engine was tired, so I rebuilt it and installed a supercharger to pep it up a bit. I also installed new aluminum wheels, and a nice wood rim steering wheel. It is a pleasure to drive. Here are a few photos.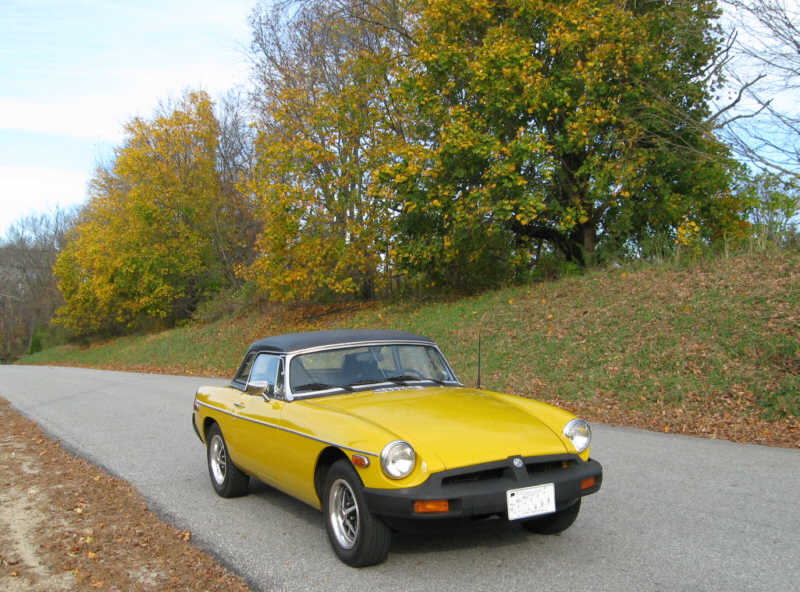 On the country roads of Lebanon, shortly after I bought the car.
Supercharger emblems installed.
Engine bay cleaned and painted.
Supercharger installed on the rebuilt engine.
Supercharged engine installed in the car.
New wood rim steering wheel installed.
Displaying the car at the British car show in Manchester.
Showing the car at the British Motorcar Festival in Lenox.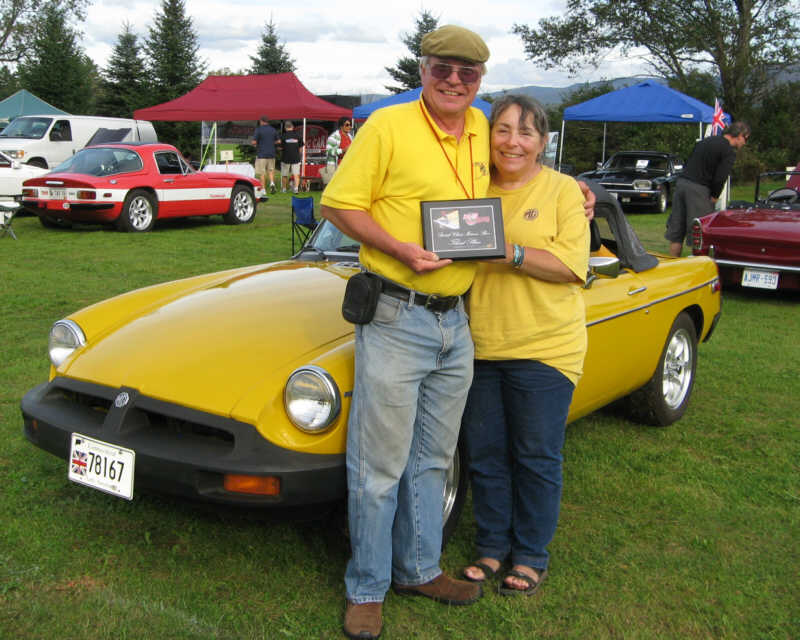 Charis and I with the MGB and the trophy it won at the British Invasion in Stowe Vermont.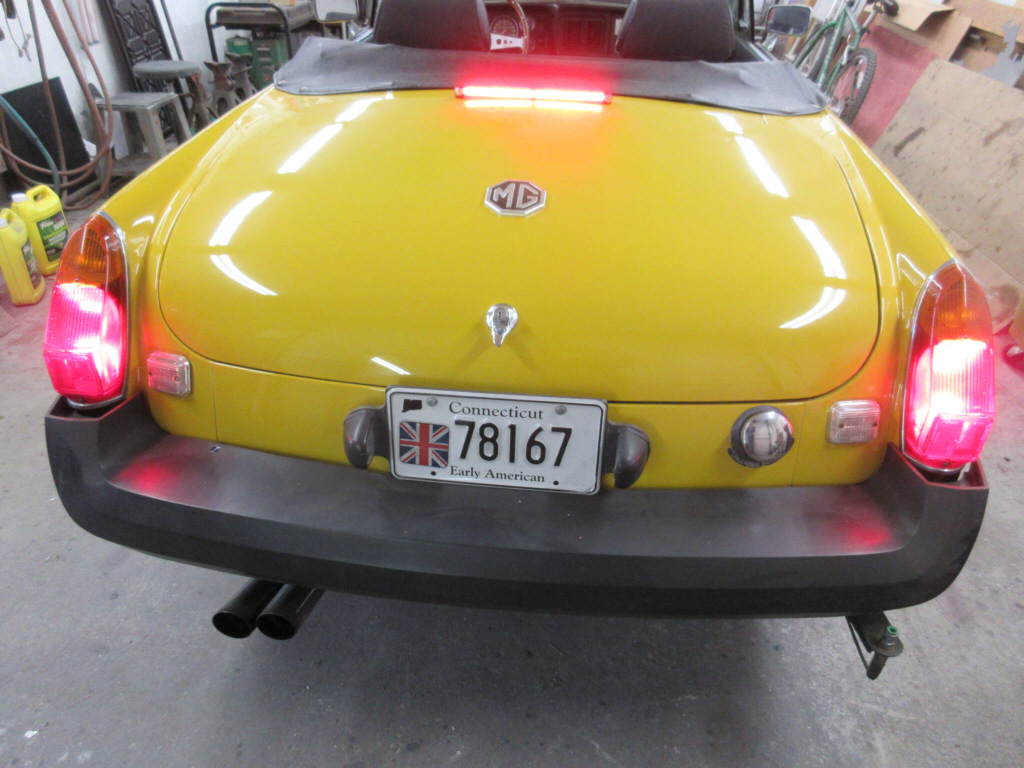 I installed a third brake light on the MGB.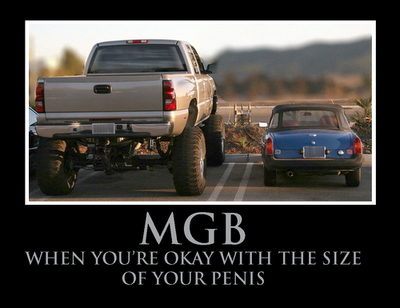 Webmaster: Bill Brauch