1928 Ford Roadster Pickup
I restored this pickup for Charis to drive in1998. She drove it to many car shows, as far as a show near Boston. Here are some photos of the truck taken over the years. This is an early 1928 truck, with the single brake system, and many features unique to the early 1928 Fords.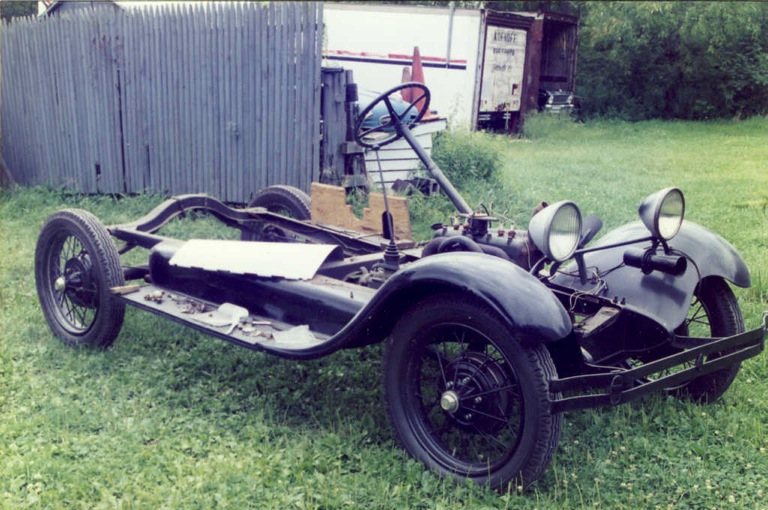 The body removed from the chassis.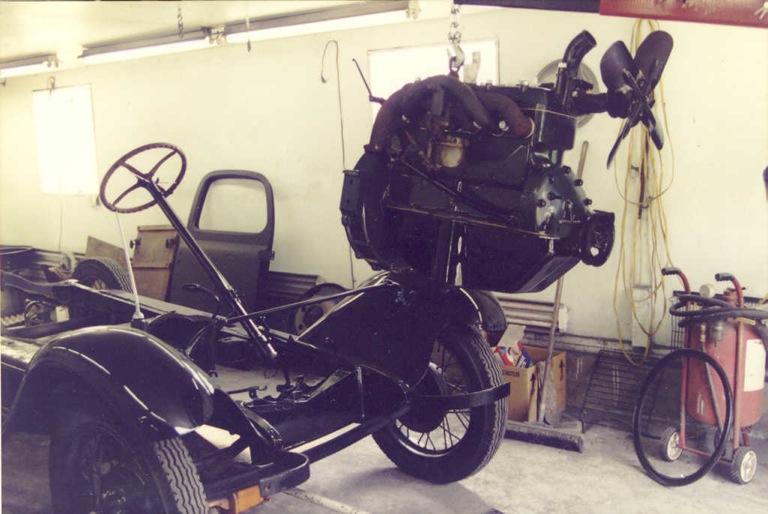 The The engine being removed.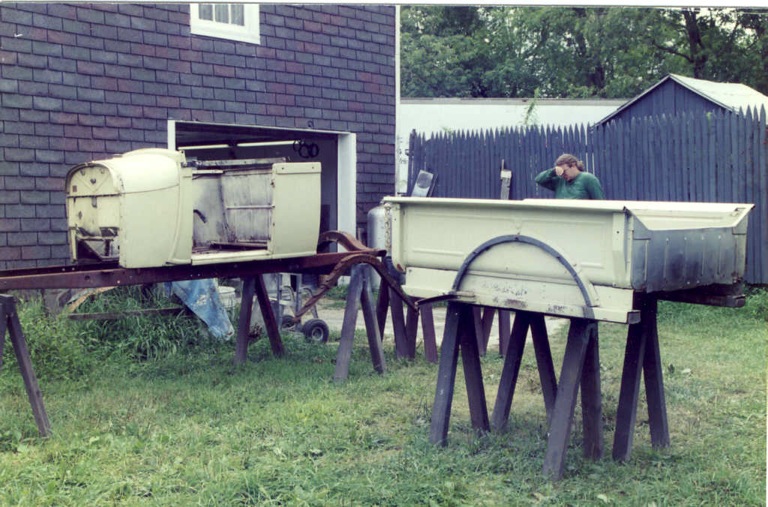 The cab and box outside for stripping.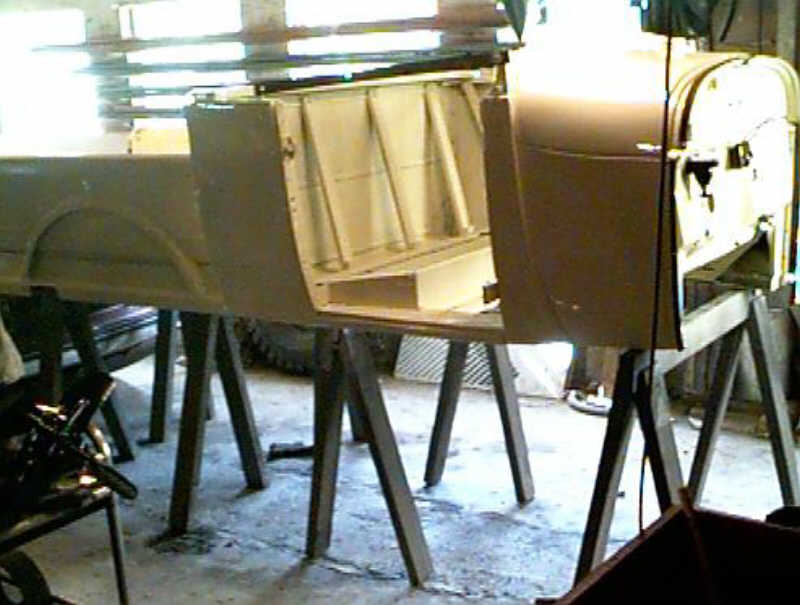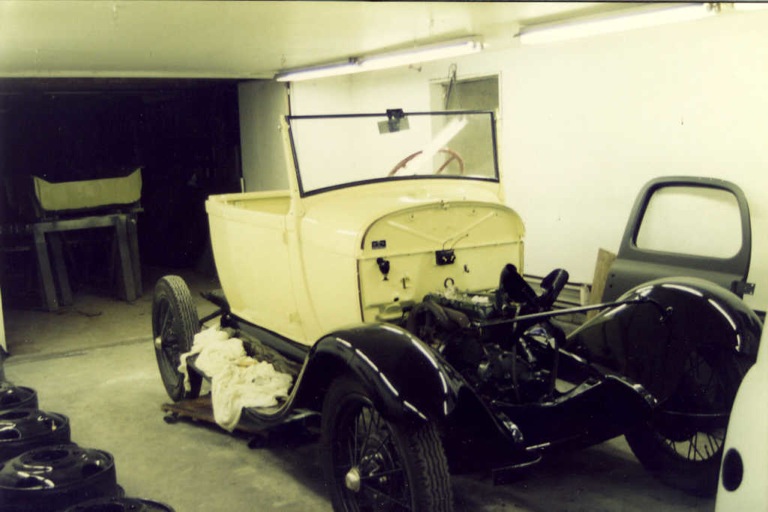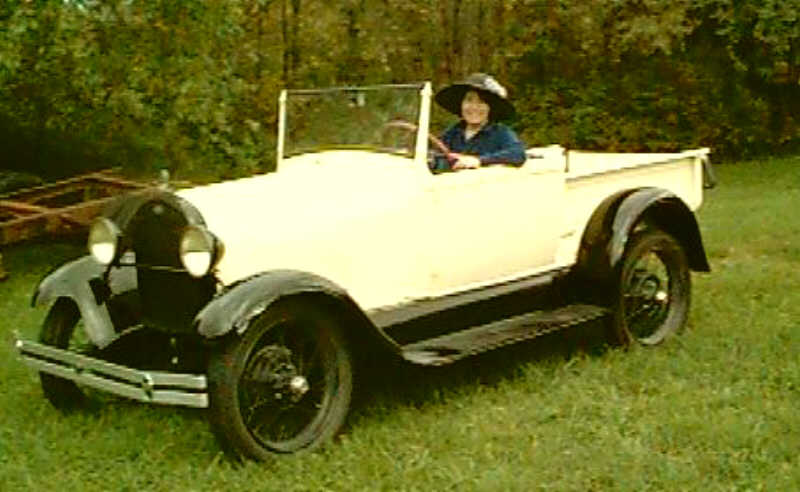 Charis driving the truck.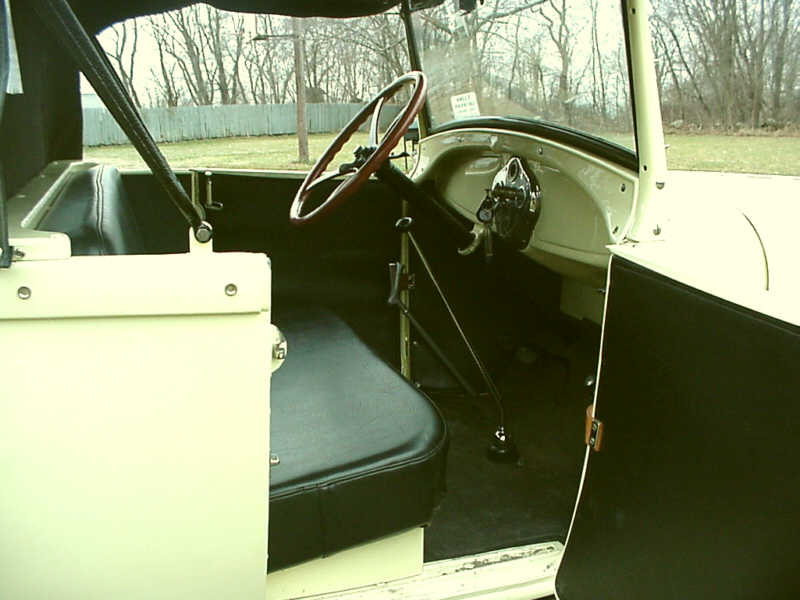 Interior made and installed.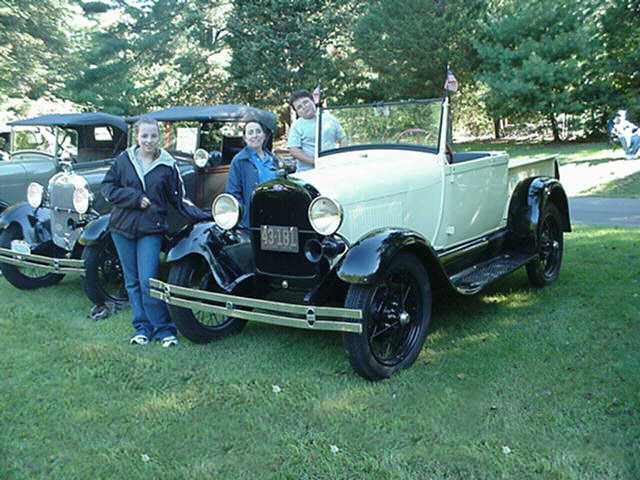 Charis and her daughter and son at the 2000 Model A New England Meet.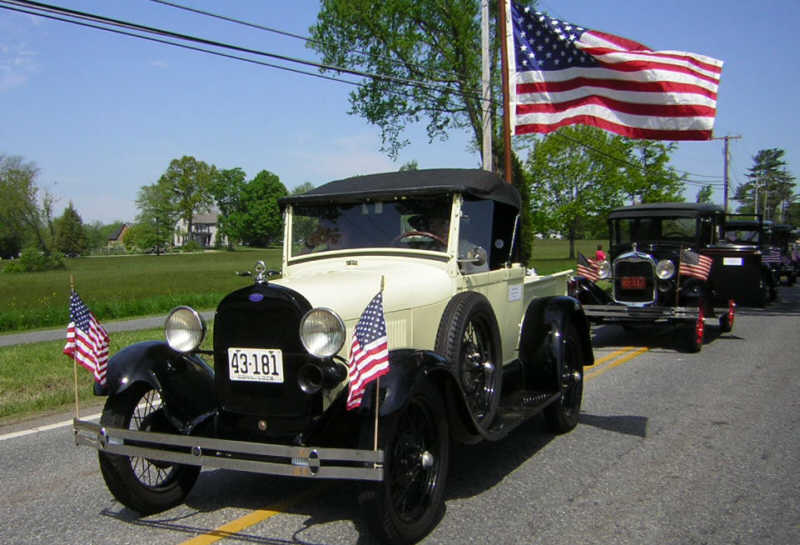 Charis leading the 2005 Lebanon Memorial Day Parade with the American flag flying.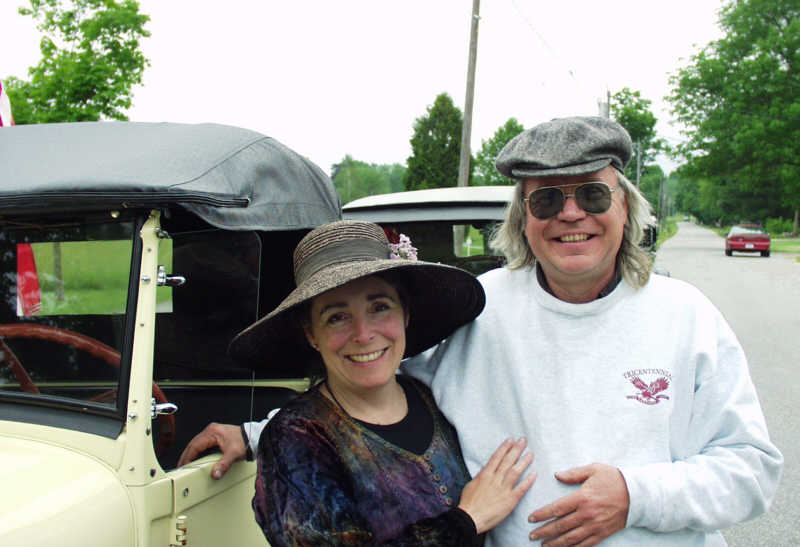 Charis and I with the pickup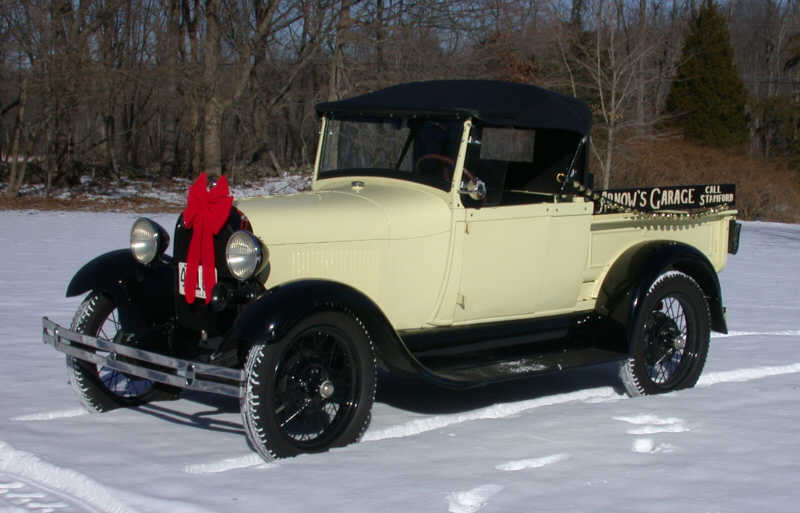 Decorated for Christmas in the snow.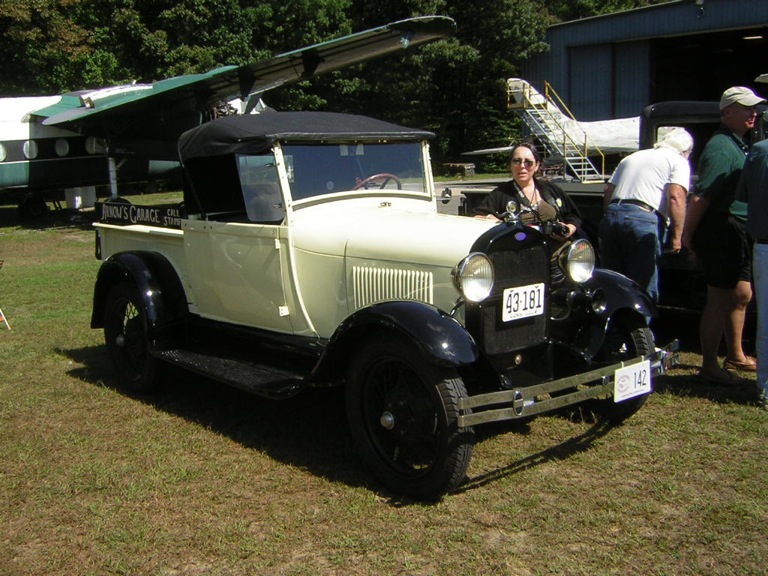 At the 2006 Model A New England Meet.
Spring time with the daffodils.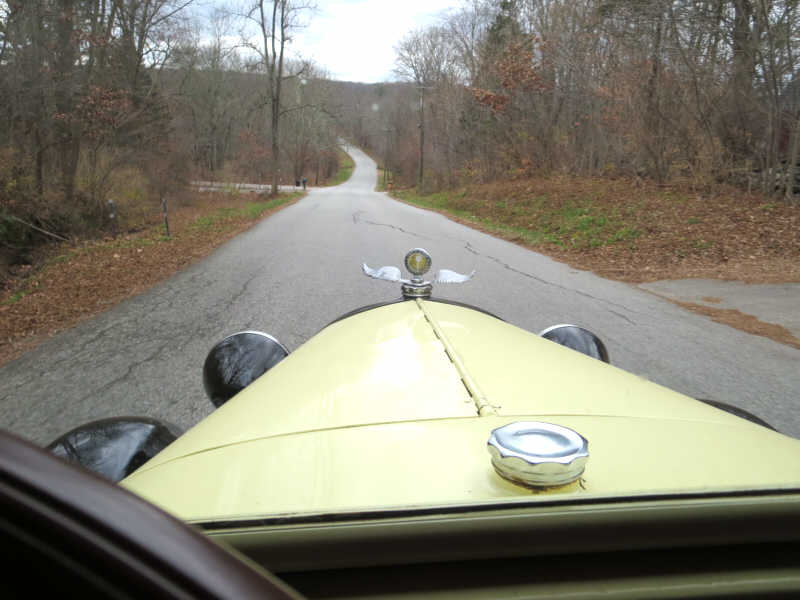 Spring drive on Lebanon's back roads 2015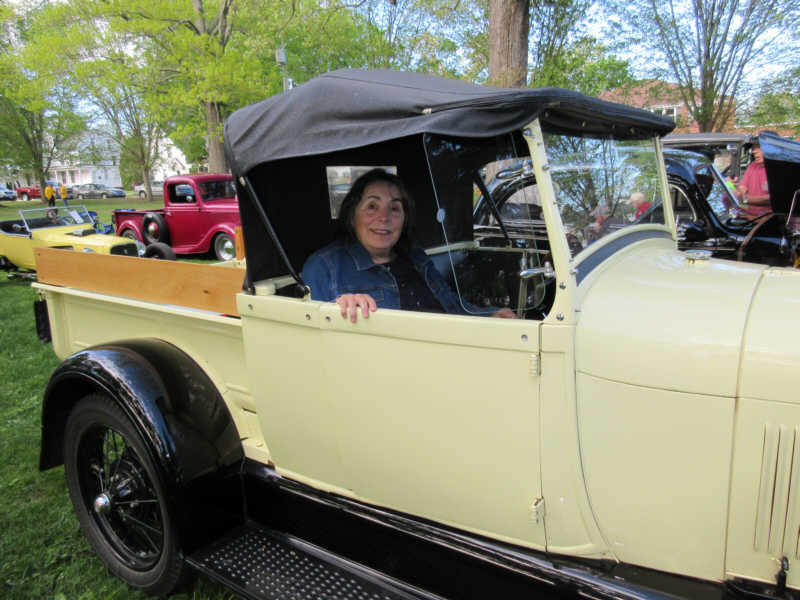 Charis at the Colchester car cruise in. She could no longer drive, so was passenger.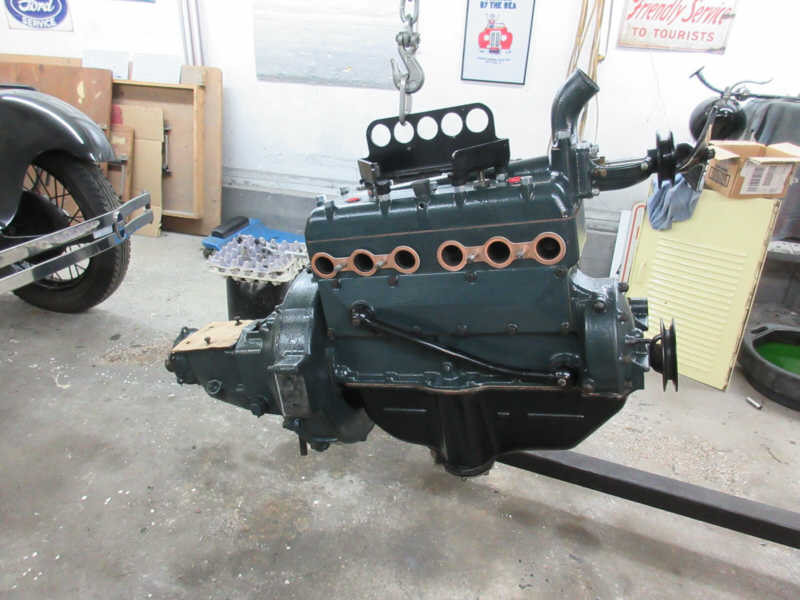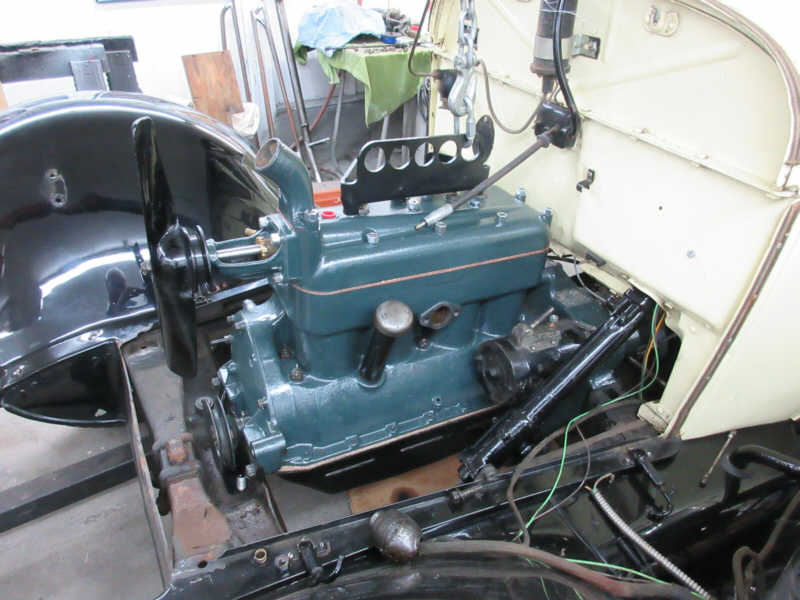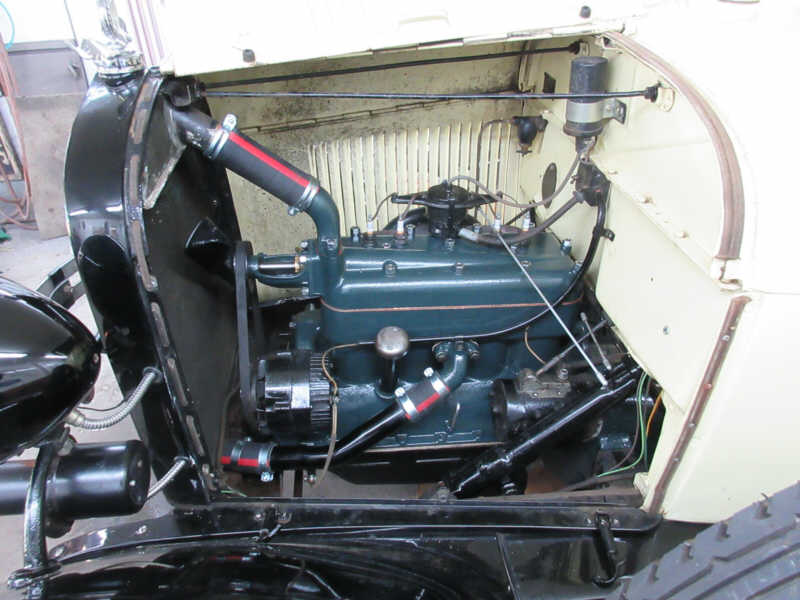 Engine installed and running.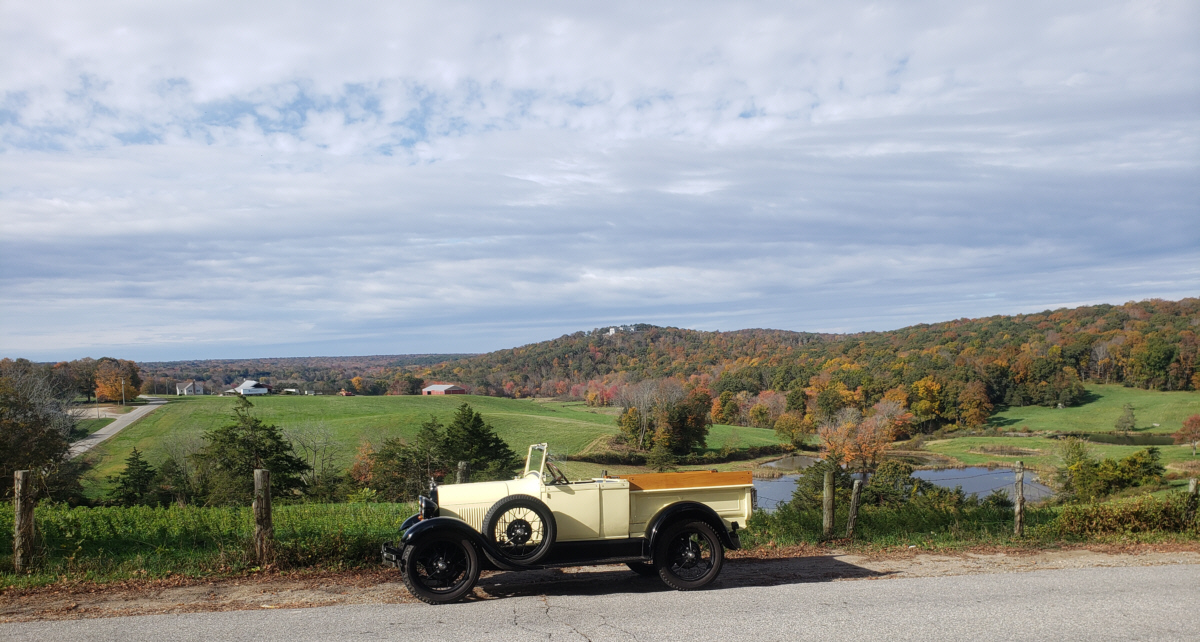 Parked on Bogg Lane in Lebanon, with fall Foliage.
---