1929 Ford Roadster Pickup
---
---
---
---
Luther's Roadster Pickup
I bought this 1929 Ford Roadster Pickup in 2006. My son Luther and I restored it, and now it is his, and he keeps it at his farm. Here are some photos of the restoration, and the truck in use.
Truck as bought
The Restoration Photos
The box being sand blasted.
Chassis parts cleaned and painted.
Gas tank installed and edges painted.
Front fender in finish paint.
Luther fitting the cab to the chassis.
Me and Luther with the cab installed on the chassis.
Luther's beautiful woodwork in the bed.
Truck Completed and In Use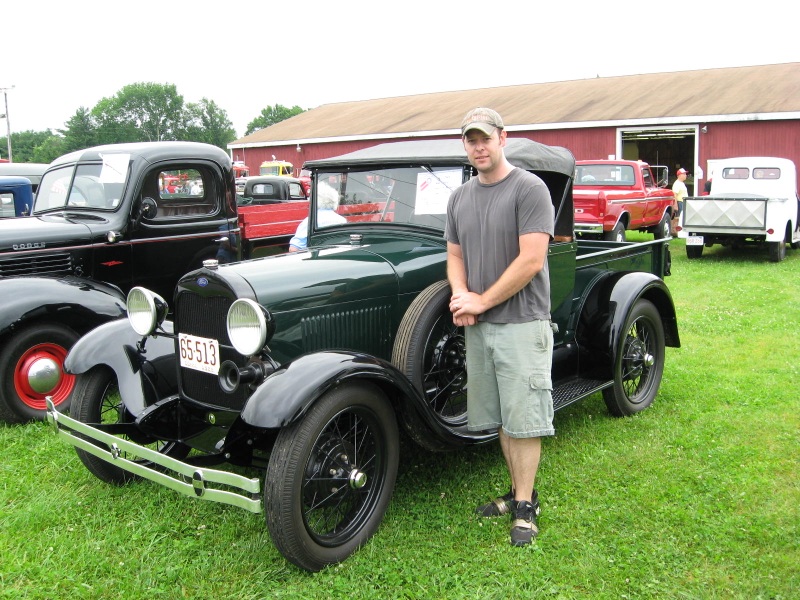 Luther showing his truck at the Brooklyn Truck Show.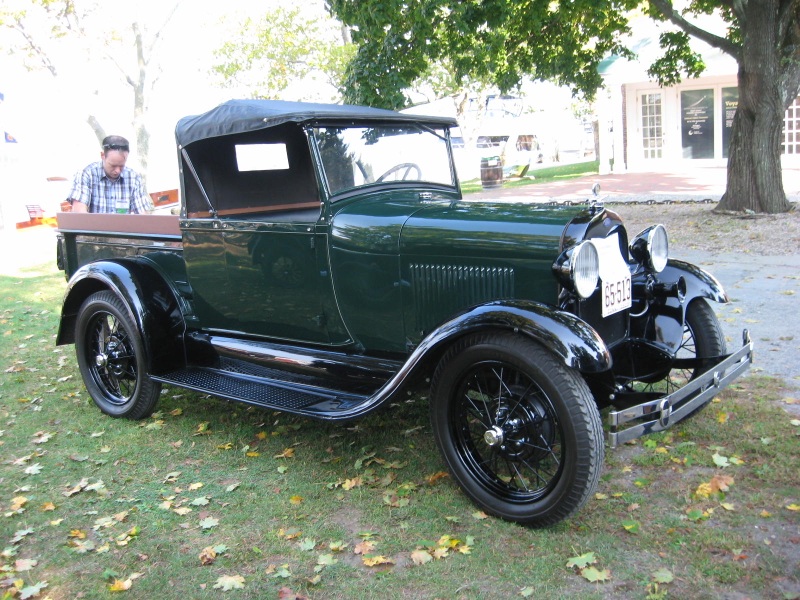 Luther and his truck at the Mystic Seaport Museum Car Show in 2010.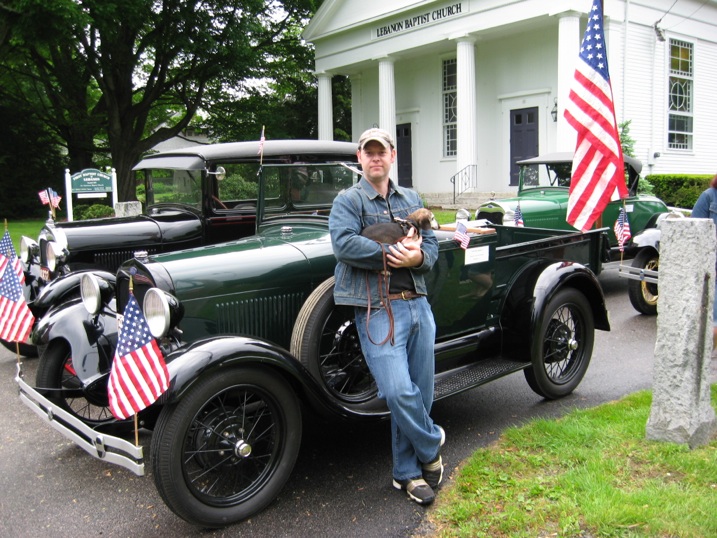 Luther and Howard at the Lebanon Memorial Day Parade.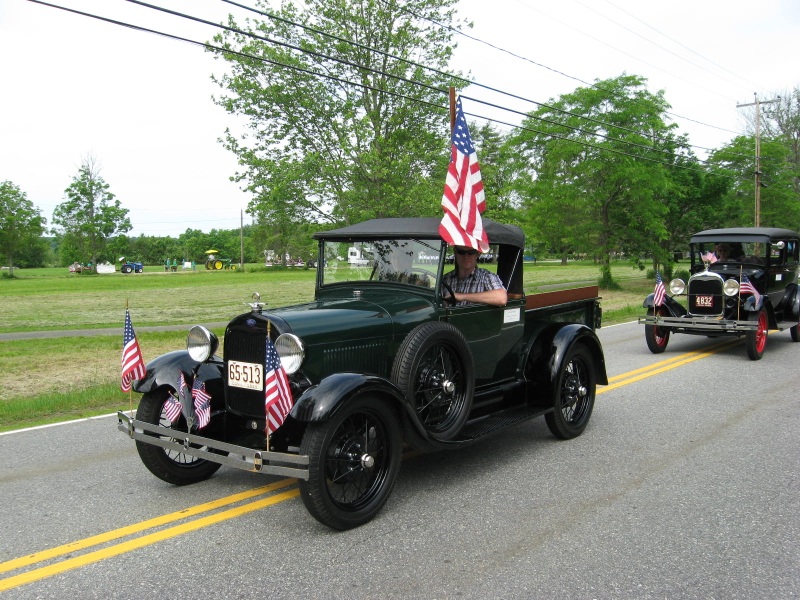 Luther and Megan leading the Lebanon Memorial Day Parade.
---


Webmaster: Bill Brauch